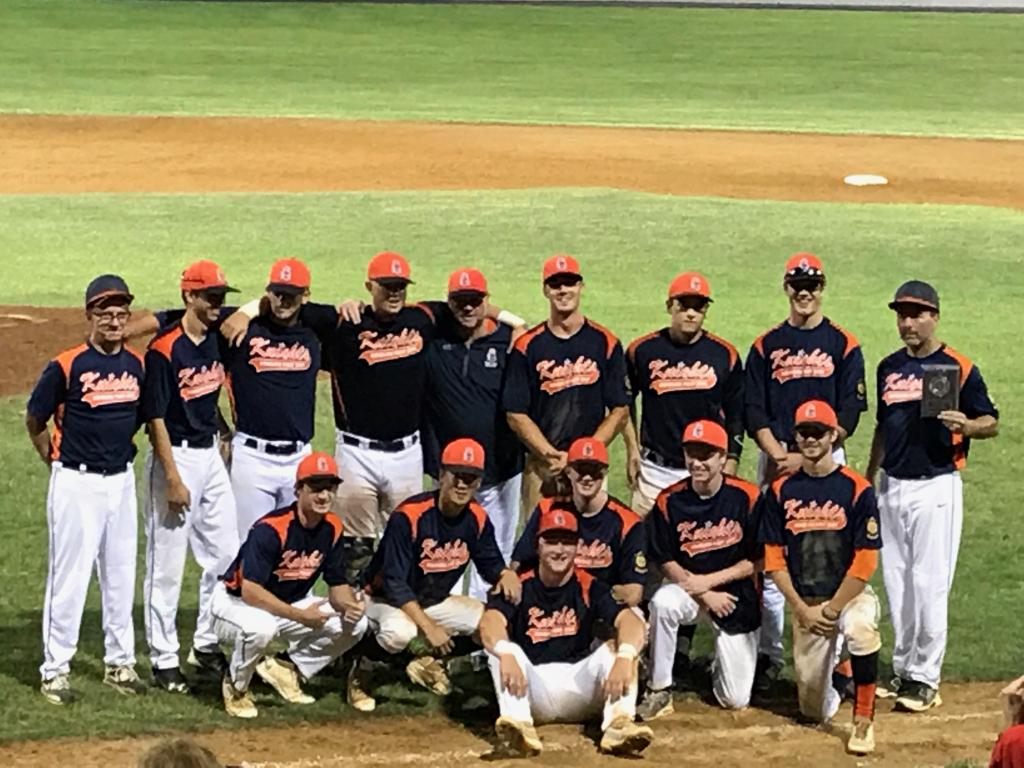 On July 21st, the Ashburn Post 2001 Knights defeated Warrenton Post 72 by a score of 8-5 to win the District 15 /16 Regional Championship!  As the winner of the Regional Tournament, they earned a berth in the Department (State) Tournament that begins on Wednesday, 26 July, to decide the State Champion!
District 15 /16 Baseball Commissioner and American Legion Department of Virginia Baseball Chairman, Jim Grenier, said "Congratulations to Post 2001 Ashburn!  That is two consecutive League championships…I don't recall seeing that repeat accomplishment in last 10 years.  They played a formidable Post 72 Warrenton team."
The Department tournament is in Winchester next week, and will determine the State (Commonwealth) Champion.  The Mid-Atlantic Regional tournament will be at Firemans' Field in Purcellville the first week of August, where State Champions from Delaware, Maryland, New Jersey, New York, Pennsylvania, and Virginia play to see who goes to the AL Baseball World Series in Shelby-Cleveland County, NC.
The American Legion World Series begins on 10 August in Shelby, NC, where Regional Champions from 8 geographic regions around the US compete for the right to be crowned AL Baseball Champion for 2017.